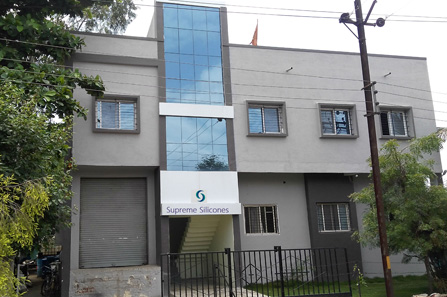 Company Profile
Established in the year 2003, our company, Supreme Silicones has earned great accolades in the field of manufacturing and exporting a wide range of Silicone Specialty Chemicals. Under the visionary supervision of our founders, we have raised our status to the zenith of the success.
Our company is an ISO 9001:2008 and D&B certified, which substantiates the international quality standards followed at our organisation. We have appointed a team of experts who work with total commitment to provide optimum quality silicon specialty chemicals to our clients.
Known for their Low volatility and Active coalescing, our products are exported to various countries including Asia, Middle East and Africa. These are supplied to various industries such as Pharmaceutical, Rubber, Paper, Sugar and others, due to which we have created a large clientele across the world.
We own state-of-the-art manufacturing units that are established in Pune and Aurangabad, enabling us to attain a total production capacity 300 tons per month. Further, our entire range is properly tested for various quality parameters at our in-house quality testing facility.
Team
Due to the constant efforts of our workforce, we have been able to set up new benchmarks in the industry. Our diligent professionals work in close collaboration with each other to maintain and de
liver pure range of Silicone Specialty Chemicals to our clients. Our team comprises of the following member:
Chemical engineers
Researchers
Quality analysts
Marketing and sales professionals
Warehousing and packaging personnel
The entire workforce is self motivated and work in close coordination with each other to offer maximum efficiency. Their industrial experience and understanding of the manufacturing process provide us an edge over other competitors in the market. The quality analysts check the entire manufacturing process on various quality parameters and ensure superior quality of the chemicals. Duly benefited by the meticulous efforts of our workforce, we have been able to expand our business across the world.
Infrastructure
We own a highly sophisticated infrastructure that incorporates latest technology and manufacturing machines. Our manufacturing unit is spread over an area of 4000 square feet that has a total production capacity 300 tons per month. It enables us to fulfil the bulk requirements of the clients on time. Our manufacturing unit is established at Pune and Aurangabad and it is updated from time to time by our maintenance engineers to keep the machines in good condition.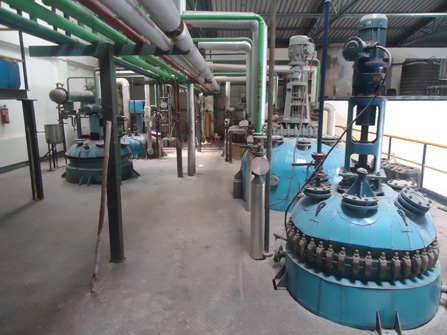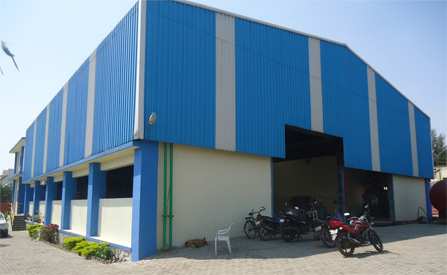 FDA Manufacturing facility Explicit Chemicals Pvt Ltd. Kurkumbh, Pune.
The machines are up-graded time to time and kept in good working conditions, so that we can continue to produce flawless Silicone Specialty Chemicals to satisfy our clients. Backed up with innovative technology, we are able to total production capacity 300 tons per month of Chemicals every month.
• Reactors
• Homogenizer
• Centrifuges
• Vessels
• Storage tanks
• Boilers
• Pulverisers
• Condensers
• Pumps
Research & Development
We have established highly sophisticated R&D Wing, which is managed by experienced Researchers. They are involved in the process of improving our existing range of chemical and at the same time developing new & effective products for our valued clients. It is due to recommendations of our researchers; we have been able to set up advanced technology and machines at our units to manufacture a qualitative range of silicone formulations. Their extensive research work helps us to understand the market trends and customizing the products to meet the exact demands of the clients resulting in high performance.
Quality
Quality has always been the most important element of our business, as it determines the reputation of our company among our clients. Since our inception, we have always tied to provide optimum quality of Silicone Specialty Chemicals, so that our clients can get the value for their money. Due to our stringent quality measures, we are an ISO 9001:2008 and have been rewarded by D&B for producing optimal quality.